A program for aspiring leaders ready to turn strategic thinking into a Superpower.
Ready to level up your strategic mind?
⚡ Get the Strategic Thinking System ⚡


Become strategic, unlock advantage, and enact next-level performance.
🎯 Improve Focus: Find and focus on the few factors that matter.
⚙️ Create Leverage: Get the right things done more quickly.
🚀Accelerate Impact: Maximize your return on energy.
Have you ever been told you're "not strategic enough"

?

Those three words can feel devastating. 

Even worse, this feedback often feels like a hit-and-run. 

Your boss throws the feedback at you but doesn't give you any specific advice on what to do differently.

That kind of feedback can make you feel very isolated. And vague suggestions like "think big picture" don't help.  

You've tried working harder, but that's not working out. You've tried to study strategy, but that's not helping either.

You need some help decoding the feedback and concrete steps to help you become more strategic.

If this sounds familiar, know that you are not alone.

This program provides the clarity and direction you need to become strategic and thrive as a strategic leader.
Say hello to a system for strategic leadership:
Embrace the Enactive Mindset
Leverage strategic thinking and intentional action to actively shape outcomes.
Generate strategic insight
See the whole system, not just isolated parts, for better strategy.
Build strategic influence
Reframe your role and boost your personal influence and collective productivity.
Foster strategic innovation
Innovate for meaningful differentiation rather than follow best practices into the land of sameness.
Accelerate strategic impact
Find and focus on leverage points to maximize the impact of your work.
Hey! I'm Alex Nesbitt
I'm an entreprenuer, CEO, and a former Partner and Director of the Boston Consulting Group (BCG).
I'm a guide, mentor, coach, and advisor to CEOs and executives who want to lead in more powerful ways.
I've worked with hundreds of CEOs and thousands of leaders, professionals, and executives who struggled with strategy development and tactical strategy deployment.
I've helped them become better strategic thinkers and more enactive leaders.
And I've helped them unlock their organizations' potential to generate billions in new revenues and profits from our work together.
Here's what we cover in the course:
30+ Videos. Hundreds of actionable takeaways that will change how you think and act.
Module 1 - Introduction
An overview of the entire program, ensuring you're well-prepared for the learning journey ahead.
Welcome to Strategic Thinking for Advantage - 1 mins
Background and Objectives - 14 mins
Course Overview - 2 mins
Mental Preparation - 4 mins
Module 2 - Strategy Demystified
In this module, we'll embark on a guided tour of strategy. I'll demystify what strategy really is and how it operates. You'll be introduced to valuable tools like the strategy frame, strategy pyramid, and a strategy roadmap—practical resources to help you organize your strategic thoughts effectively.
Strategy Summarized Module Overview - 2 mins
The Quest for Advantage - 14 mins
The Standard Strategy Frame - 18 mins
Strategy vs. Tactics - 13 mins
The Strategy Pyramid - 16 mins
The Strategy Roadmap - 15 mins
Module 3 - Building a Strategy for Strategic Thinking
With the tools and frameworks from the previous module, we'll roll up our sleeves and delve into action. You'll witness the inner workings of strategy development as we focus on crafting a strategy for strategic thinking. By the end, you'll have a fully fleshed-out strategy pyramid dedicated to enhancing your strategic thinking.
Building a Strategy Module Overview - 7 mins
Frame the Context - 5 mins
Evaluate the Challenge - 7 mins
What Better Looks Like - 10 mins
Current State Assessment Process - 6 mins
Tapping into Personal Experience - 9 mins
Leveraging External Research - 15 mins
Deconstructing Strategy - 20 mins
Issue Brainstorming - 11 mins
Integrating the Findings - 9 mins
Describing the Shift - 23 mins
Synthesizing the Strategy - 4 mins
Module 4 - The Five Pillars of Being Strategic
Our final module is all about putting your strategic prowess into practice. I've titled it "Being Strategic" because it's not just about thinking strategically; it's about embodying it in your actions and being recognized as a strategic leader. We'll explore various ways to achieve this:
Being Strategic Module Overview - 4 mins
Developing an Enactive Mindset - 16 mins
Increasing Your Strategic Influence - 17 mins
Generating More Strategic Insight - 6 mins
Innovating for Advantage - 22 mins
Accelerating Strategic Impact - 14 mins
Module 5 - Bonus Lessons
The Win Your Day System- 22 mins
Systems Thinking - 8 Video Series
Additional Resources for Further Development - 17 mins
Watch a lesson
Not sure you'll like the course.
Watch a sample lesson to get a feel for the style and subject matter.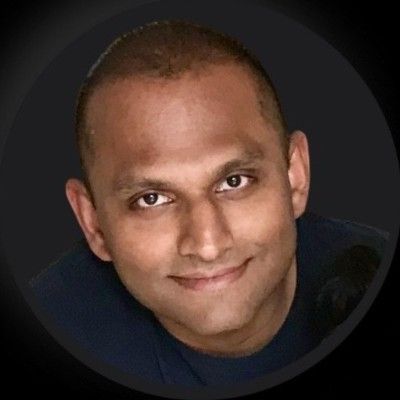 Sheril Mathews
"I've read multiple books on strategy and also taken courses. They're often too focused on theory and less so on implementation and mechanics. STA bridges that gap really well and covers ground thoroughly on both aspects - depth of frameworks combined with nuts & bolts of application.
Alex also shows you how to integrate it into your daily routine, making strategy a key part of how you think.
It's a one of a kind opportunity to learn from a pro who's practiced strategic thinking for decades. I got a lot out of it and I'm sure you'll do as well. Highly recommended!"

Don Springer
"Alex Nesbitt's course provides a practical education on strategic thinking that is well-founded on his rich expertise and deep research.
The course has the added value of a behind-the-scenes module presenting Alex's strategic thinking used to formulate the course itself.
In the end, one arrives more knowledgeable about strategic thinking and how to do it, as well as being more strategic for oneself and others."


Frequently Asked Questions
Why are you so obsessed with strategic thinking?
How is the program structured?
Will my strategic thinking skills actually improve?
Are there time limits on this program?
When does the program take place?
Can I work with you 1-on-1?
What if I don't like the course?
Here's How Much It "Costs"
I'm on a mission to help a million people become  Enactive Leaders. And I want you to be part of that mission.
So, I've priced this program to make it easy to buy.
You get all 30 video training sessions for only $197.
That gives ANNUAL access to a program designed to teach you how to think and act more strategically.

Imagine how much better you will be when you master:
Enactive Mindset: Learn how to take charge and shape your environment.
Strategic Insight: Cultivate the ability to see the bigger picture and anticipate outcomes.
Strategic Influence: Become someone who gets things done.
Strategic Innovation: Unleash your creativity to drive advantage.
Strategic Impact: Learn to focus in ways that drive tractable strategic impact.
The return on your investment in yourself is priceless.
Don't delay. Space is limited.

P.S. If you really want to take this course but can't afford $197, contact me, and I'll find a way to get you in.
If you don't love this course for any reason, simply let me know within 30-days for a full refund.